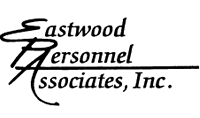 Here is another one of your colleagues using Recruiters Online Network. Find this member and hundreds more here.
We've been Inventing the Future of Recruiting since 1995. For more than a decade, RON has provided tools and technologies to help thousands of 3rd party recruiters and staffing firms.
Announcing the newest vertical RON Prosite: Going Green
Designed specifically for recruiters wishing to present a professional, yet approachable corporate image. This RON Prosite is perfect for either a firm or a desk specializing in finding and placing talent.
RON ProSites™ bring affordable, high quality integrated websites to professional recruiters. These are fully functional, professionally designed recruiting websites.
Check out live RON ProSites in action now. If your website doesn't look this good - or, if you are spending too much time and money keeping it up to date, you need a RON Prosite.
Choose different looks - update as often as you want.
General and industry specific themes.